How much did things cost in the 1970s?
How much did things cost in the 1970s?
The 1970s was the decade of high inflation in the UK.
In the first year of the 1970s we still had pounds, shillings and pence. Decimalisation came in 1971 and many blamed it for rising prices, but inflation was endemic by then.
How did prices compare with earnings? The average weekly pay packet in 1975 was less than £40. Allowing for inflation, that is £230 in today's money. Today average weekly earnings are more than £500.
In the 1960s the average weekly wage was just £150 in today's money. So, in spite of the rising prices, people were better off in the 1970s than in the 1960s.
Motoring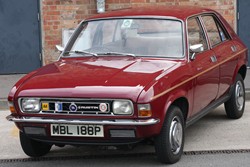 People talked endlessly about the rising cost of petrol in the 1970s. The 1973 oil crisis was responsible for some of the increase, but in real terms the cost of fuel remained remarkably static.
In 1970s a gallon of petrol cost 6s 8d (33p), at the end of the decade it was just short of the pyschological £1 per gallon.
Source: Petrol prices 1896 to present, published by the AA Motoring Trust.
Today we pay for fuel in litres. Comparisons:
| Year | Price per litre | Cost in today's money |
| --- | --- | --- |
| 1970 | 1s 6d | 83p |
| 1979 | 22p | 84p |
Verdict: Petrol was cheaper in the 1970s.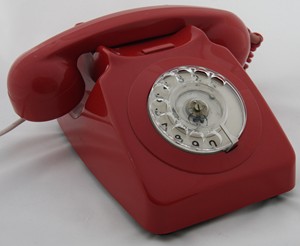 Telephone calls
In 1976 it was one hundred years after the invention of the telephone, but only half of UK households had one.
In 1976 you paid a quarterly rental of £8.91 and you paid for each call you made. That was for a basic dial telephone. If you wanted a Trimphone you paid an extra 75½p per quarter (remember the decimal half penny?). There were also push button phones, but these cost an extra £4.32 per quarter (£23 in today's money).
| | Cost | In today's money |
| --- | --- | --- |
| Quarterly rental | £8.91 | £47.00 |
| 6 minute local call at peak time | 9.72p (including 8% VAT) | 51p |
| Typical annual rental + 600 local calls | £55.00 | £288.00 |
Source: Which? February 1976, pages 39-41, published by the Consumers' Association
Today most people combine telephone with broadband and other services. Telephone-only packages are still available though. The cheapest I could find was with the Post Office. Line rental is £39 per quarter and all calls are 15p per minute (as of March 2019).
Telephone charges had gone up since the 1960s. This was because the Post Office, which ran the services, was making a loss in the 1970s and put up charges substantially.
Verdict: Phone deals are better today than in the 1970s.
Newspapers
The Daily Mirror was Britain's most popular paper in the 1970s, just edging out The Sun. The Daily Express was the most popular mid-range paper and the Daily Telegraph the most popular 'quality'.
Newspaper prices rose signifcantly over the decade. Note the 1970 price is in pre decimal currency.
Daily Mirror - 1970 (5d); 1979 (9p)
Daily Express - 1970 (5d); 1979 (10p)
Daily Telegraph - 1970 (5d); 1979 (10p)
In today's money newspapers prices increased from 23p in 1970 to 38p in 1979.
Today newspapers are much more expensive:
Daily Mirror - 75p
Daily Express - 90p
Daily Telegraph - £2
Source: Tesco, prices as of March 2019
Newspaper circulation has halved since the 1970s. Newspapers have to compete with online sources of news.
Verdict: Newspapers were much cheaper in the 1970s than today.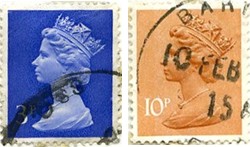 Posting letters
In 1968 the GPO started a new two-tier system. Before then all letters cost 4d to post. After 1968 there was a 4d and a 5d post. By the 1970s the terms first and second class post were in common use.
Service
1972
1974
1975
(from March)
1975
(from September)
1977
1979
Today
Second class
2½p
3½p
5½p
6½p
7p
8p
58p
First class
3p
4½p
7p
8½p
9p
10p
67p
The 1972 cost of posting a first class letter was 24p in today's money. The 10p charge in 1979 is 38p today. People were shocked at the huge increase in the cost of postage. It went up by a factor of 4 in seven years, but it was still better value than today.
Verdict: Posting a letter was much cheaper in the 1970s than today.
Television
Colour television sets were expensive at the beginning of the 1970s. But improvements in technology and competition from Japan brought prices down.
| | Cost | Cost in today's money |
| --- | --- | --- |
| 1970 Bush CTV184S 22" screen | £289 19s | £3300 |
| 1979 Bush BC6630 | £260 | £990 |
Today a 22 inch screen television can easily be found for around £100. So we are much better off today than in the 1970s.
Many people still chose black and white TVs at the beginning of the 1970s. In 1970 a black and white television cost around £70 (or around £800 in today's money).
Verdict: Television, especially colour TV, was much dearer in the 1970s than today, but prices were coming down.
Groceries
Inflation was a big concern for people in the 1970s. Which? magazine did a survey of grocery prices. They chose what was a typical shopping basket and tracked price rises across the decade. This is the basket for 1973.
| Item | Cost 1973 | Allowing for inflation | Typical price today |
| --- | --- | --- | --- |
| White sliced loaf 28oz | 10p | 86p | £1.00 (800g) |
| Wall's back bacon 7½oz | 34p | £2.92 | £2.00 (200g) |
| John West red salmon 7½oz | 37½p | £3.22 | £3.50 (213g) |
| Fairy Liquid 14½ fl oz | 15p | £1.29 | £1.50 (500ml) (an equivalent size would be £1.22) |
| McDougalls self-raising flour 3lb | 15p | £1.29 | £1.00 (1.5kg) |
| Maxwell House coffee 4oz | 32½p | £2.80 | £1.00 (95g) |
| Wall's pork sausages ½lb | 14p | £1.20 | £1.00 |
| Ariel (washing powder) 18oz | 17p | £1.46 | £7.00 for 2.6kg (equivalent quantity - £1.35) |
| Del Monte tinned peaches 15½oz | 12½p | £1.08 | £1.10 |
| Tate & Lyle sugar 2lb | 10p | 86p | 69p for 1 kg |
| Birds Eye peas 10oz | 10½p | 90p | £1.30 for 375g (equivalent quantity 97p) |
| Stork margarine ½lb | 6½p | 56p | £1.20 |
| Heinz tomato soup 15¼oz | 8p | 69p | 95p for 400g |
| Ty-Phoo tea (loose) ¼lb | 8p | 69p | £2.29 for 250g (equivalent quantity £1.03) |
| Kellogg's cornflakes 12oz | 11p | 95p | £2.00 for 720g (equivalent quantity 95p) |
| Heinz baked beans 15¾oz | 7½p | 65p | 75p for 415g |
| McVitie's milk chocolate home wheat biscuits 8oz | 11p | 95p | £1.60 for 266g |
| Anchor butter ½lb | 10½p | 90p | £1.65 for 250g |
| A dozen standard white eggs | 14p | £1.20 | £1.69 (medium free range, Tesco) |
| New Zealand frozen lamb 4lb | £1.93 | £16.60 | £13.50 Sainsbury's New Zealand Whole Leg of Lamb 1.8kg |
Most of these products are similar prices in real terms today. There are few exceptions that reflect changing tastes. Coffee is cheaper and is bought in larger quanities today. Butter and margarine are dearer. Stork, which is mainly used in baking, is significantly dearer. Perhaps fewer people bake their own cakes than in the 1970s. Loose leaf tea is a minority product today.
Verdict: There has been little real terms change in the cost of groceries.
A pint of beer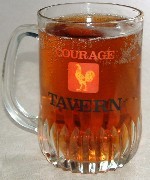 The 1970s was the age of keg bitter. The price of a few popular drinks in 1972 is as follows:
| Brand | Cost (1972) | Cost in today's money |
| --- | --- | --- |
| Draught Double Diamond | 15-18p | £1.41 to £1.70 |
| Worthington 'E' | 14-18p | £1.32 to £1.70 |
| Courage Tavern | 14-18p | £1.32 to £1.70 |
| Younger's Tartan | 13-17p | £1.22 to £1.60 |
| Watneys Red | 14-18p | £1.32 to £1.70 |
| Whitbread Tankard | 14-18p | £1.32 to £1.70 |
| Guiness | 16-20p | £1.51 to £1.88 |
| Harp Lager | 17-19p | £1.60 to £1.79 |
Source: 'Keg beer' published by the Consumers' Assocation in Which? April 1972
The price ranges cover the difference between saloon and public bars and regional variations. Londoners generally paid more for a pint in the 1970s.
Today the price of a pint can vary from £2 to £5. Most people will pay £3 to £4. Making a pint in the 1970s much cheaper.
Verdict: Beer was cheaper in the 1970s.
Writing a cheque
In the 1970s banks charged for each debit entry, not each cheque.
There was a 2d stamp duty payable on every cheque up to 1971. The Treasury dropped this tax when Britain switched to decimal currency.
The big four big banks in the 1970s were Barclays, Lloyds, Midland (HSBC today) and National Westminster. In 1970 Westminster and National Provincial Banks merged to form the National Westminster (NatWest) Bank.
If you kept at least £100 in your current account you avoided charges (£50 at NatWest and Midland). Otherwise you paid between 12½p and 15p for each debit transaction.
Source: 'Which bank?' in Which?, published by the Consumers' Assocation June 1979, pages 354-355
Verdict: Banking is much cheaper today than it was in the 1970s.
Read more about historic prices and inflation
By Steven Braggs, May 2019
Your comments
Comments
Hi Bob, If you want a precise date 'today' is May 2019, when the article was written. The date is at the bottom of the article. However, in the context of this article is it an approximation. You cannot make precise comparisons with prices and values because so much has changed. How much people earned changed differently from how much prices went up or down. On a scale of forty to fifty years ago and given our current low rate of inflation it does not really matter it was yesterday or five years ago. But you can give an idea of value. So for example a litre of petrol in 1970 cost 7.5p. Today that would be such small cost we wouldn't care how much petrol our cars used. In this era's value that 7.5p would be 83p. Quite a difference. But a litre of petrol costs a lot more than that. So even if the 83p was 93p the comparison still holds.