How much did things cost in the 1980s?
How much did things cost in the 1980s?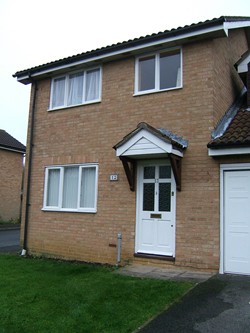 The 1980s started with a recession and ended with boom and bust. Inflation was less of an issue than it was in the 1970s. However, a property boom led to rising house prices which peaked at the end of the decade leaving many people in negative equity.
People got a chance to buy VHS recorders, freezers and microwave ovens. But mobile phones were still the preserve of the wealthy.
Freezers, microwaves and foreign travel gave us the chance to sample some more exotic foods in the 1980s.
Housing
The 1980s was well-known for a property boom, but how much did prices go up? How did they compare with what we pay today?
Average house prices:
| Year | Cost | In today's money |
| --- | --- | --- |
| 1980 (first quarter) | £22,677 | £75,000 |
| 1989 (last quarter) | £61,495 | £126,000 |
Source: House prices since 1952, published by the Nationwide Building Society.
The raw figures are very cheap and allowing for inflation houses were still cheaper in the 1980s than today.
So what about the property boom?
Prices did go up a lot between 1980 and 1989. A house in 1989 cost almost three times the price of one in 1980. We learnt a new word in the 1980s - gazumping. Gazumping means to offer a higher price than the buyer just before a sale completes.
House prices peaked in the quarter ending September 1989 when the price of an average house was £62,787. The subsequent recession saw prices fall to £50,193 in 1993. Another phrase entered the language, 'negative equity'. Your house was worth less than the amount you owed on your mortgage - ouch!
It took over ten years before property prices surpassed their 1989 peak in the first quarter of 1997.
Nevertheless houses are still more expensive today than they were in the 1980s.
Motoring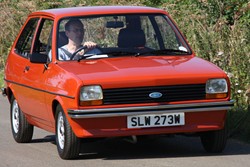 In 1980 petrol prices went through the £1 for one gallon barrier. After that there was no stopping them. In 1983 the Daily Mirror reported that the price of a gallon of four star petrol was about to smash the £2 barrier. BP put their price up to £1.87 meaning that small garages in country areas might need to charge more than £2.[1]. In those days, in some small garages, an attendant filled up your tank for you and the garage charged extra for the privilege.
Petrol was still a little cheaper than today, but with cars more thirsty than today's models, petrol costs would have worked out about the same in real terms.
| Year | Price per gallon | Cost in today's money |
| --- | --- | --- |
| 1980 | £1.28 | £4.25 |
| 1989 | £1.85 | £3.79 |
Source: Petrol prices 1896 to present, published by the AA Motoring Trust.
Today a gallon of unleaded petrol costs around £4.60.
Verdict: Petrol was a little cheaper in the 1980s.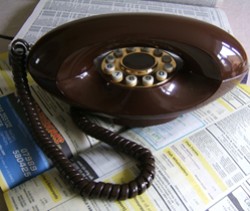 Telephone calls
In the 1980s the UK Government split off British Telecom (BT) from the rest of the Post Office. BT was privatised in 1984.
The 1980s was also the first decade when you could buy a phone for your home rather than rent it.
In 1987 you could buy a basic Betacom telephone for £9.90 or a BT Freeway cordless phone for £99.90. For more information see 80s telephones
In 1985 you paid a quarterly rental of £13.45 and you paid for each call you made.
| | Cost | In today's money |
| --- | --- | --- |
| Quarterly rental | £13.45 | £32.00 |
| Call unit | 5p | 12p |
Source: The Daily Express 7 October 1985, page 10
How long the call unit lasted depended on the time of the call and the distance.
Call boxes
BT went up and down the country ripping out red telephone boxes and replacing them with brown phone booths open to the elements. They also put up the minimum cost of a call from a call box from 5p to 10p.
Newspapers
The Sun was Britain's most popular paper in the 1980s. The Daily Mirror was the second most popular.
Newspaper circulation reached its peak in 1980 and began a steady decline after that. The Sun's lead over the Daily Mirror increased in the 1980s.
Typical prices:
The Sun - 1980 - 10p-12p
The Sun - 1989 - 20p-22p
The Daily Mirror - 1980 - 9p-12p
The Daily Mirror - 1989 - 20p-22p
In today's money these prices would be
The Sun - 1980 - 33p-40p
The Sun - 1989 - 41p-45p
The Daily Mirror - 1980 - 30p-40p
The Daily Mirror - 1989- 41p-45p
Today newspapers are more expensive:
Daily Mirror - 75p
The Sun - 55p
Source: Tesco, prices as of March 2020
Verdict: Newspapers were cheaper in the 1980s than today.
Posting letters
In 1980 it cost 12p to send a first class letter and 10p for second class. In 1989 these figures were 20p and 15p respectively.
Verdict: Posting a letter was much cheaper in the 1980s than today.
Television
We had just three channels in 1980: BBC1, BBC2 and ITV. Channel 4 arrived on our screens in 1982.
1980
Most people were ditching black and white television sets in favour of colour TVs.
Colour sets were more expensive than today. A TV was still a significant purchase for a family in the 1980s. The Bush TV mentioned below would have cost £850 in today's money.
Ferguson 3850 20" black & white television (Comet) - £109.90
Bush Arena 22" colour television (Comet) - £254.90
1987
By the mid to late 1980s TV sets were getting more sophisticated. Remote control and preset channels were common. The JVC mentioned below would cost £738 in today's money.
JVC FST infared remote control colour television (Comet) - £329.95
Verdict: TVs cost about the same in the 1980s as today in real terms. We get much better televisions for the same money today.
Other consumer goods
In the 1980s people could buy a few more luxury items. The latest technology brought microwave ovens and video recorders within reach of ordinary people in the 1980s.
Typical prices of consumer goods from 1985 were:
Bendix automatic washing machine - £259.90
Candy 518 electronic dishwasher - £216.90
Hoover Turbo Junior U1100 vacuum cleaner - £72.50
Electrolux TR1231 fridge/freezer - £264.95
Creda Carefree cooker with double oven - £329.95
Sharp microwave oven with turntable - £229.95
Swan 'Toasty' sandwich toaster - £15.25
Swan 'Designer' auto jug kettle - £15.25
Ferguson 3V39 VHS recorder - £379.90
Sinclair Spectrum Plus home computer - £149.00
Casio FX3600p programmable calculator - £19.95
Bush digital clock radio - £16.90
Aiwa CS210 stereo radio/cassette - £68.90
Sony Walkman personal stereo - £68.90
Amstrad SM102 compact stereo - £139.90
Halina disc camera - £12.90
Sinclair C5 battery vehicle - £399
The 80s also brought a host of new consumer gadgets: sandwich toasters, jug kettles, home computers, and personal stereos. The Sinclair C5 was a one person battery-driven vehicle. The craze did not last.
Yuppie accessories
The 1980s was all about status. You could start with a Filofax. Then add a Mont Blanc pen. The ultimate status symbol was a mobile phone.
Typcial prices were:
1983 - Filofax with inserts - £39.92
1985 - Motorola 8000X - £3000
Groceries
In the 1980s we were getting a taste for more exotic food. Marks and Spencer's Chicken Kiev, launched in October 1979, set a new trend. Freezers were more common and people were buying ice cream and frozen ready meals.
In the 1980s Britain had only partly converted to metric. You will see some quanties in pounds and ounces and some in metric. Also look out for fluid ounces (fluid oz). There were 20 fluid ounces in one pint.
Ready meals
In October 1979 Marks and Spencer launched two pre-prepared meals, a Chicken Kiev and a Chicken Cordon Bleu. [2] Priced at £2 for two portions they were expensive - nearly £8 allowing for inflation.
In the 1980s M & S expanded their range of chilled convenience foods. In 1983 they added an Indian range: Lamb Tikka, Chicken Korma and Pilau rice. But these are just a couple of examples. They launched one hundred new food items each year [3]. Chilled ready meals were a growing part of some peoples' lives.
Frozen meals were also selling well. These are some typical examples and prices.
1980 Findus Crispy Pancakes (International) - 49p
1980 Findus French Bread Pizza 5oz (Sainsbury) - 44p
1982 Sainsbury's own brand oven chips 2lb - 53p
1987 Findus Lasagne 300g (Asda) - 99p
1987 Findus Lean Cuisine Glazed Chicken (Asda) - £1.69
1988 Bejam Chicken Kiev (2 x 2 pack) - £3.68
1988 Bird's Eye Roast Beef Platter for 1 (Bejam) - £1.79
1980 Bird's Eye Cheese and Tomato Pizza (Tesco) - 55p
Findus Crispy Pancakes were introduced around 1976. They were a savoury pancake with a breadcrumb coating with different fillings.
Desserts
1985 Wall's Viennetta (Tesco) - 72p
1985 Tesco chocolate yule log (Tesco) - 99p
Wall's Viennetta was a new piped and layered ice cream dessert with a sprayed on chocolate topping. Wall's (part of Unilever) introduced it in 1982. Backed by a TV ad campaign with the catch phrase 'one slice is never enough', it was a huge hit. [1] Viennetta was only possible because more people had freezers in the 1980s. You can still buy one today for £1. Viennetta is not a posh as it was in the 80s.
Everyday essentials
Bread
The basic white sliced loaf was still Britain's staple in the 1980s. But brown and granary loaves were gaining ground.
1983 Mothers' Pride medium sliced long loaf 800g (Asda) - 28½p
1987 Granary malted brown bread loaf 800g (Tesco) - 54p
1989 Mighty White sliced bread 800g (Asda) - 39p
1989 Tesco medium sliced white bread 800g - 38p
Cereals
1980 Scott's Porridge Oats 750g - 32p
1980 Kellogg's Rice Krispies (Sainsbury) 440g - 57p
1982 Quaker Sugar Puffs 450g (Sainsbury) - 63p
1983 Weetabix 24 (Asda) - 43½p
1989 Kellogg's Cornflakes 500g (Tesco) - 83p
Hot drinks
1980 Typhoo ¼lb loose tea (Tesco) - 20½p
1981 Maxwell House instant coffee 100g (Tesco) - 84p
1982 Brooke Bond Red Mountain coffee 100g (Mace) - 96p
1982 80 PG Tips tea bags (Mace) - 75p
1993 Nescafé instant coffee 200g (Asda) - £1.99
1989 80 Typhoo tea bags (Tesco) - 99p
Tea bags were getting more popular in the 1980s, but some people were still buying loose leaf tea.
Cold drinks
1980 Robertson's Whole Orange drink (Sainsbury) 440g - 57p
1983 Quash Orange Squash 26 fl oz (Asda) - 39½p
1988 Coca Cola 2 litre (Asda) - 75p
1989 Asda Sparkling Lemonade 2 litres - 39p
Canned beer
Sales of canned beer, and particularly lager, took off in the 1980s. Read more: Beers from the 1980s
1982 Sainsbury's own brand lager 4 cans - £1.29
1983 Kestrel lager 4 cans (Asda) - £1.35
1988 McEwan's export 4 cans (Asda) - £2.29
Tinned foods
1983 Heinz tinned spaghetti in tomato sauce 15.5 fluid oz (Asda) - 19p
1987 Asda marrowfat processed peas 300g - 10p
1987 Ye Olde Oak round ham 1lb (Asda) - 67p
1987 John West red salmon 440g (Asda) - £2.59
Biscuits
1987 Asda custard creams 400g - 39p
1982 Six Penguins (Sainsbury) - 29½p
1980 McVitie's United x 5 (Sainsbury) - 29½p
1980 McVitie's Digestives 250g (Sainsbury) - 21p
Jams and marmalades
1980 Hartley's Orange Shred Marmalade 1lb (Sainsbury) - 25p
1982 Tesco Orange Shred Marmalade 1lb - 33p
1989 Tesco Mixed Fruit Jam 1lb - 25p
Jellies and pudding mixes
1980 Bird's Angel Delight strawberry flavour (Sainsbury) - 16½p
1980 Rowntree's Jelly 4¾oz (Tesco) - 11½p
Music
In the 1980s supermarkets started selling music LPs and cassettes
1987 Richard Clayderman 'Songs of Love' LP and cassette (Asda) - £5.45
1987 Rick Astley 'Whenever you need somebody' LP and cassette (Asda) - £5.45
Read more about historic prices and inflation
References
[1] 'Unilever's sweet and sour tale' by Richard Allen, published in the Daily Express, 17 Novermber 1982, page 19
[2] 'Ready happy returns: the instant meal celebrates its 30th birthday' by Simon Usborne, published in The Independent 23 July 2009
[3] 'Cooking with a capitalist flavour' by Prue Leith, published in the Guardian 18 February 1983, page 11
By Steven Braggs, March 2020
Your comments