Ford cars of the 1980s - UK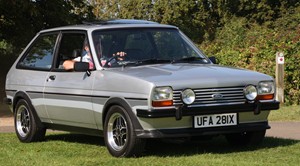 The 1980s saw the end of the Ford Cortina (1982) and Ford Capri (1987). Ford continued their 1970s' success with the Fiesta, Escort and Granada.
The Sierra was the all-new Cortina replacement. Its wind tunnel tested body gave it the nickname 'jelly mould'. Buyers weren't initially impressed, but soon embraced the new look.
Another new name for the 1980s was the Orion. The new Escort (1980) was a hatchback. The Orion satisfied more conservative buyers looking for a small family saloon with a boot.
Ford could do no wrong in the 1980s. Fords were the best-selling cars of the 1980s. The Escort was number 1, the Fiesta number 2 and the Sierra number 3.
Read more: Britain's best-selling cars from the 80s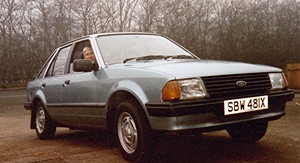 A complete list of Ford cars from the 1980s is:
Ford Fiesta Mk1 1976-1983
Ford Fiesta Mk2 1983-1989
Ford Escort Mk2 1974-1980
Ford Escort Mk3 1980-1986
Ford Escort Mk3 1986-1992
Ford Orion Mark 1 (1983–1986)
Ford Orion Mark 2 (1986–1990)
Ford Cortina Mk5 1979-1982
Ford Sierra Mk1 1982-1987
Ford Sierra Mk1 1987-1993
Ford Capri Mk 3 1978-1987
Ford Granada Mk 2 1977-1985
Ford Granada Mk 3 1985-1994
Ford Transit Mk 2 1977-1986
Ford Transit Second Generation (Mk 3) 1986-2003
Read more:
Add your comments
Comments
No comments yet. Be the first!