What happened in 1972? - UK
What happened in 1972? - UK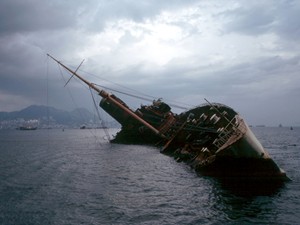 We look at events, new products, films and music.
In the news
9 January 1972 - the liner RMS Queen Elizabeth, then a floating university, caught fire and sank in Hong Kong Harbour.
9 January 1972 - UK miners went on strike. The strike caused serious disruption including power cuts. The strikers returned to work on 28 February with a pay rise of more than 30%.
22 January 1972 - Prime Minister Edward (Ted) Heath signed the treaty taking the UK into the EEC (European Economic Community, later the EU.
30 January 1972 - 'Bloody Sunday' or the 'Bogside Massacre' - men of the 1st Battalion of the Parachute Regiment shot twenty-six unarmed civilian protestors. Thirteen died on the day and one passed away four months' later. The IRA took revenge by bombing the headquarters of the Parachute Regiment in Aldershot. They killed seven civilian workers and no soldiers.
January 1972 - The UK unemployment rate rose to one million for the first time since 1947.
28 March 1972 - Prime Minister Ted Heath suspended the Northern Irish Parliament at Stormont. Direct Rule from Westminster lasted until 1998.
28 May 1972 - The Duke of Windsor (formerly Edward VIII) died.
30 April 1972 - The Brighton Belle luxury train service from London Victoria to Brighton ran for the last time. It was the first all-electric Pullman service when it opened in 1933.
4 August 1972 - Idi Amin, President of Uganda, expelled 50,000 Asians. Over 20,000 settled in Britain.
September 1972 - Clive Sinclair launched Sinclair's first pocket calculator, the Sinclair Executive. Pocket calculators went on sale in the UK for the first time in 1972.
September 1972 - Munich Olympics Massacre - eleven members of the Israeli Olympic team were killed after being taken hostage by the terrorist group Black September.
20 October 1972 - Sir John Betjeman was appointed Poet Laureate after the death of Cecil Day Lewis in May 1972.
20 November 1972 - The Queen and Prince Philip celebrated their silver wedding. A commemorative crown coin was issued.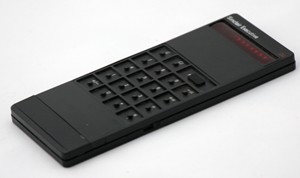 Facts about 1972
Average pay for male manual worker: £34.93 (Hansard: HC Deb 02 March 1973 vol 851 cc469-70W).
The best-selling car of 1972 was the Ford Cortina MkIII.
The best-selling cigarette was Players No 6.
Most popular foreign holiday destination was Spain.
In 1972 93% of British households had a television set, but only 42% had a telephone.
BBC Sports Personality of the Year: Mary Peters.
For more information see How much did things cost in 1972?
Films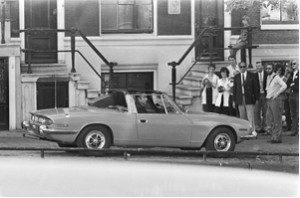 The films that made the most money in the UK in 1971 were:
'Diamonds Are Forever' (released 1971) (James Bond movie)
'The Godfather' (1972) (epic mafia drama)
'Fiddler on the Roof' (1971) (musical comedy) (equal third)
'Bedknobs and Broomsticks' (1971) (Disney musical fantasy) (equal third)
'The Devils' (1971) (historical drama about a priest accused of witchcraft)
'Steptoe and Son' (1972) (spin-off from TV comedy about father and son rag and bone men)
'The French Connection' (1971) (drama about narcotics detectives, famous for 'cold turkey' scene)
'Nicholas and Alexandra' (1971) (film about the last Tsar of Russia and his wife)
Ryan's Daughter' (1970) (romantic drama set in Ireland in 1917-1918)
Source: '007 beats the Godfather' published in The Times 27 December 1972 page 2
Hit films from 1972 were a mix. 007 was still a favourite. There were more serious dramas such as 'The Godfather' and 'The French Connection'. There was historical drama as well as musical comedy.
Television
These British TV shows debuted in 1972:
Van der Valk - detective drama set in Amsterdam
Are You Being Served? - long-running comedy set in Grace Brothers department store
Love Thy Neighbour - comedy about black and white neighbours
Sykes - comedy starring Eric Sykes and Hattie Jacques
Colditz - drama about the famous POW camp
Emmerdale Farm - long-running soap set in the Yorkshire Dales
War and Peace - historical epic
The Brothers - series about the Hammond family's haulage business
Whodunit? - murder-mystery game show
The Lotus Eaters - drama set in Greece
Pebble Mill - BBC magazine programme
My Wife Next Door - comedy about a divorced couple who become neighbours
Clochemerle - drama about a French urinal!
Children's TV
Children's TV programmes starting in 1972 included:
The Adventures of Black Beauty
Crystal Tipps and Alistair
Roman Holidays
Amazing Chan and the Chan Clan
Josie and the Pussycats in Outer Space
Wait Till Your Father Gets Home
John Craven's Newsround
Larry the Lamb
Lizzy Dripping
Rainbow
Record Breakers
Source: The Encyclopaedia of Cult Children's TV by Richard Lewis
Music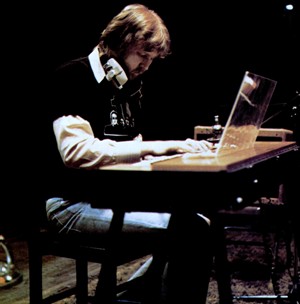 In 1972 Jesus Christ Superstar by Andrew Lloyd Webber and Tim Rice opened at the Palace Theatre in London's West End.
The best-selling pop records of 1972 were:
Without You - Nilsson
Amazing Grace - The Pipes, Drums and Military Band of the Royal Scots Dragoon Guards
Puppy Love - Donny Osmond
My Ding-A-Ling - Chuck Berry
Mouldy Old Dough - Lieutenant Pigeon
I'd Like to Teach the World to Sing - New Seekers
Metal Guru - T Rex
Son of My Father - Chicory Tip
School's Out - Alice Cooper
Mama Weer All Crazee Now - Slade
Source: UK Top 100 Singles by Paul Gambaccini, Tim Rice and Jonathan Rice, published by Guinness in 1993
Without You, contrary to popular opinion, was not written by Nilsson, but by Pete Ham and Tom Evans of Badfinger, a British rock group. It has been covered by many artists. Amazing Grace by The Pipes, Drums and Military Band of the Royal Scots Dragoon Guards, eventually sold over seven million copies.
Royal news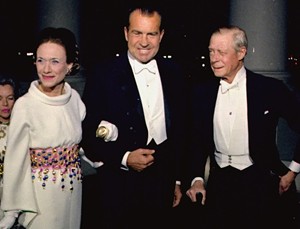 28 May - The Duke of Windsor, the former Edward VIII, died at his home in Paris. The funeral was held at St George's Chapel, Windsor. Thousands of mourners filed passed his coffin.
8 July 1972 - Prince Richard, Duke of Gloucester, married Birgeitte van Deurs, a secretary at the Royal Danish Embassy. The marriage took place at the tiny parish church of St Andrew, Barnwell, Northamptonshire.
20 November - the Queen and Prince Philip celebrated their twenty-fifth wedding anniversary. They attended a service at Westminster Abbey and a lunch at the Guildhall in the City of London.
The Queen made a state visits to France and to Yugoslavia in 1972.
'The Country Life Book of Britain in the Seventies' by Ronald Allison, published by Book Club Associates in 1980
Sport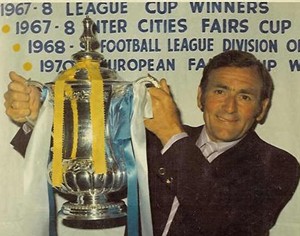 Leeds United beat Arsenal to win the FA Cup. Derby County won the Football League.
Glasgow Rangers won the European Cup-Winners' Cup. Violence from fans at the final in Barcelona saw Rangers banned from all European competitions for two years. [1]
Derby County paid a record transfer fee of £250,000 for David Nash from Leicester City. [1]
Well To Do won the Grand National at Aintree ridden by Graham Thorner. The owner and trainer was Captain Tim Forster.
Roberto, ridden by Lester Piggott, won the Derby at Epsom. It was Piggott's sixth Derby win.
The first ever race for women jockeys was won by Meriel Tufnell on the 50-1 outsider, Scorched Earth [2]
At the 1972 Olympics yachtsmen Rodney Pattison and Christopher Davis won gold medals. Pentathelete Mary Peters (Mary 'P') set a new world record and won the gold medal for the women's pentathlon. Peters was from Northern Ireland. She received death threats from the IRA after her win. She won the BBC Sports Personality of the Year in 1972.
Toys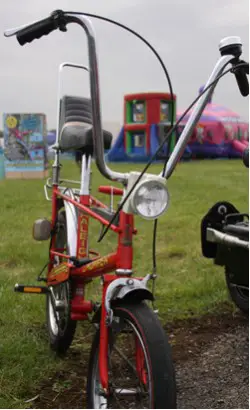 The Toy of the Year in 1972 was Plasticraft.
Other toys and games launched in 1972 included:
Cascade (by Matchbox) - ball bearing bouncing game
Peter Powell Stunter Kite
Meccano Multikits (Highway and Army)
The London Game - take a trip on the London Underground and see the sights in your living room
Waddingtons 4000AD - 'an interstellar conflict game for adults and older children'
Waddingtons Clonk - a game of flicking counters
Waddingtons Speculate - bet on the stock market without losing your shirt
Not strictly a toy, the Raleigh Chopper Mk2 was launched in 1972. It was an improved and safer version of the original Chopper launched in 1969 in the UK.
Cars
New models launched for the UK market in 1972 were:
Aston Martin DBS Vantage - more powerful DBS
Austin/Morris 2200 - an Austin/Morris 1800 with a big engine
Audi 80 - the great vorsprung durch technik begins
DAF 66 1100 - small Dutch car
Daimler Double-six - posher version of the Jaguar XJ12
Datsun Bluebird - ubiquitous Japanese saloon
Ford Consul - as used on 'The Sweeney'
Ford Granada - as above, but more luxurious
Jaguar XJ12 - a status symbol in the early 70s
Jenson-Healey - two great names make a luxury sports car
Mazda 818
Mazda RX-3
Mercedes-Benz 280E - luxury saloon
Renault 5 - chic French supermini
Renault 15 - trendy continental coupé
Triumph Dolomite - small luxury saloon with sporting heritage
Vauxhall Firenza - hot Viva
Vauxhall Victor 'FE' - the last of the Victor line
Wolesley '6' - Wolesley on Austin/Morris 2200
Read more: What were the best selling cars of the 1970?
Products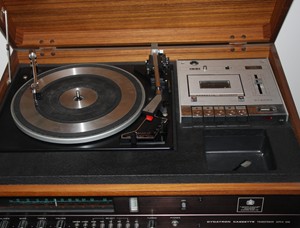 In 1972 93% of households had a television set, 72% had a 'fridge and 66% had a washing machine.
To get an idea of what new products people were interested in I had a look at the Consumers' Association (Which?) reports for 1972.
In 1972 Which? reviewed:
Automatic washing machines
Bicycles for older children, including the Raleigh Chopper
Stereo record players and tape players - stereo was still quite new
Kitchen waste disposers - a trendy gadget that never really caught on
Power lawn mowers, including Flymo
Kettles - a Which? perennial
Bathroom scales - people were beginning to get health obsessed in the 70s
Water softeners - another fad
Cookers
Automatic watches (self-winding) - electronic digital watches were a gimmick for the very wealthy in 1972
Colour TVs - Britain was switching from black and white, but only slowly
Hair dryers
Hot water bottles
Alarm clocks
Electric razors
Slide projectors - a chance to bore your friends and family with your last holiday to Spain
References
[1]'The Country Life Book of Britain in the Seventies' by Ronald Allison, published by Book Club Associates in 1980, page 97
[2]'The Country Life Book of Britain in the Seventies' by Ronald Allison, published by Book Club Associates in 1980, page 80
More on 1972
More on the 1970s
By Steven Braggs, July 2021
Add your comments
Comments
No comments yet. Be the first!