80s casuals
The 80s casuals or 'cas' fashion sprang up in the aftermath of punk of the late 70s. Rather than the protest and destruction of punk, the new youth fashion celebrated status in the form of expensive sportswear brands. Names such as Fila, the Italian sportswear maker that supplied tennis star Bjorn Borg, Lacoste, Tacchinni favoured by John McEnroe, and Diadora were the new sartorial language.
Young lads from the inner city areas went up West to source the latest labels. In the early 80s stores such as Anthony Howard James and Whitehall Clothiers became new fashion meccas, whilst others sourced their gear from Harrods.
The look was all about affluence, even if its devotees weren't. Labels were of supreme importance.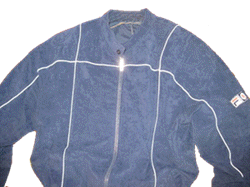 Fila sportswear
Fila was one of the first brands to be taken up by the 'cas' brigade. The Italian firm Fila made underwear until the 70s when it branched into sportswear. Fila's decision to sponsor Bjorn Borg in the early 70s, before his five Wimbledon wins, set the brand on course for its later fashion appeal. Borg's success on court ensured that the Fila brand had plenty of exposure on TV. The Fila name rose from obscurity to become one of the must have labels in a matter of a few years.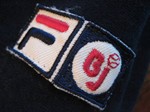 Fila's first range, launched in 1973, was called 'White Line'. This was the distinctive outfit bearing Fila's red and blue logo first sported by Borg. The inspiration was classic 1930s baseball shirts.
Fila realised the full potential of sponsoring Borg, when it launched the Bjorn Borg BJ range.
The classic 80s look though was the Fila Terrinda range. The Terrinda featured a special fabric, named Terrinda, and a biker style collar, differentiating it from other brands. You can expect to pay upwards of £200 for one of these on eBay.
Other Fila label items are a bit cheaper. You should be prepared to spend £40 to £60 for a good original 80s Fila tracksuit top. Originals from the late 70s to early 80s can be worth more.
Shop for 80s Fila tops on eBay
Diadora
Borg's tennis shoes were supplied by Italian firm Diadora, also ensuring their place in fashion as well as sporting history.
Other favourite trainer brands were Adidas with its well known three stripe trade mark and Nike.
Tacchini
Sergio Tacchini was another tennis brand, this time worn by Borg's rival, John McEnroe. McEnroe was as famous for his outbursts on court as for his tennis. McEnroe's attitude ensured instant street cred for the Tacchini label.
Lacoste
French label, Lacoste, was also a favourite 'cas' choice. The Lacoste polo shirt became a must have item. Imitations of the famous crocodile logo were sometimes sewn onto lesser polo shirts.
Look for polo shirts and sweaters. Lacoste cardigans were also very trendy in the 80s.
Soon other labels not directly sporting joined the arsenal of key brands that made up the 'Casuals' fan's wardrobe. Key fashion items included Pringle or Burberry sweaters and anything with the Armani label.
Buy 80s casuals
There is a good market in 80s casuals on eBay. Look for:
More on 80s Casuals
www.80scasuals.co.uk - manufacture of replica 80s casuals and a resource with more information.
Your comments
Comments
No comments yet. Be the first!