The G-Plan Revolution
by Basil Hyman and Steven Braggs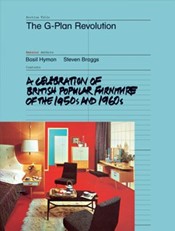 The G-Plan Revolution is the ideal present for anyone interested in retro, nostalgia or furniture.
Sold out
If you are in a hurry buy you can buy an unsigned copy from Amazon - The G Plan Revolution: A Celebration of British Popular Furniture of the 1950s and 1960s
Sold out
This is the only place on the web to buy signed copies of this award winning, comprehensive volume about the original retro furniture.
The G-Plan Revolution - Reviews
The G-Plan Revolution tells the story of how the G-Plan brand transformed the British furniture industry of the 50s and 60s. When G-Plan was launched in 1953, it combined contemporary furniture design with modern branding and marketing. It was an instant success for E Gomme, the manufacturer of G-Plan.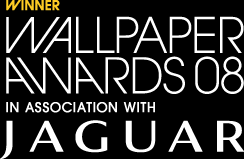 G-Plan changed the experience of furniture buying in Britain forever. Before G-Plan furniture retailers hid manufacturers names from the public, for fear of price comparisons. After much resistance they came round to the idea of branded furniture. Eventually retailers proudly claimed to stock G-Plan. Other manufacturers also invested heavily in branded furniture.
G-Plan also made modern furniture aspirational. Previously most people preferred traditional styles of furniture. G-Plan made modern furniture desirable. To own G-Plan meant you had arrived socially.
The G-Plan revolution is by Basil Hyman and Retrowow's Steven Braggs. Basil Hyman is the third generation of a family who have been in the furniture business since the twenties. In the sixties, he was the Managing Director and Chairman of Limelight Furniture and the Chief Executive of Beautility, Alpha Furniture and Blue Gate Kitchens.
Copies of the G-Plan Revolution signed by the authors are available now from this site.
Order a signed copy now for the special price £19.99 (plus delivery)
Sold out - more expected soon
Also by Steven Braggs Sun, Sea and Sand.
The G-Plan Revolution - Reviews
Financial Times - House and Home
"An absorbing and engaging chronicle of what was probably the most important transformation of British domestic furniture in the past 200 years is published this month. The G-Plan Revolution draws on brochures, advertisements, point-of-sale material and factory plans to tell the story of how the UK moved from a diet of solid, expensive and often inappropriate home furnishings to the lightweight, forward-looking and sometimes simply extraordinary design that became the hallmark of the 1950s and 1960s."
"The text by furniture manufacturer Basil Hyman and collector Steven Braggs is erudite and (like the furniture) none-too- heavy but it is the original material that speaks loudly across the decades."
Retrowow

Established 2002
Vintage, retro & social history