A teenager in the 60s
Article by Robert Furnell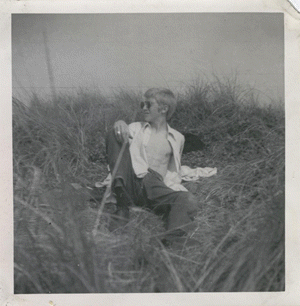 The early sixties for a young teenager was very much about Marks and Spencer clothes (more how to avoid them!), eating plenty of fresh meat and vegetables (together with fried everything, chips, and lots of sugar ), and unquestioned respect for parents, politicians, teachers, and the police.
Sport has, of course, always been popular down through the decades, and certainly was then, but pop music was of equal interest. The fifties had made the record player (or if you could afford it a radiogram) and the attendant unbreakable single and LP record common entertainment in most homes. Youngsters such as myself contented ourselves with buying singles by the Beatles, Rolling Stones, etc., getting LP's for birthdays and Christmas, usually. By 1963, parents all over the UK were "united" in yelling up the stairs at firmly shut bedroom doors : "Turn that bloody record player down!" The new stereo players were louder, with separate bass and treble controls, and did not distort at high volume like the old mono machines.
Music was a teenage institution then, like computers and computer games are now. There was Saturday Club, and the Top Forty (Sunday afternoons) on the Light Programme (radio equivalent of Radio 1 back then), with Top of the Pops and Thank Your Lucky Stars on TV. Nobody missed those shows if they wanted to be thought "cool".
It is important to note that many schoolkids were collecting records of Buddy Holly, American folk blues, and Bob Dylan. A class division in musical taste was emerging. Generally, it was the grammar school kids who went for the folk and blues, listening to Mike Raven's RnB Show on a Sunday night, while the secondary school "teeny boppers" went for the Beatles, Billy J Kramer, and so on. This snobbishness was in good humour, although there were some nasty battles between the multi-class Mods and Rockers for a while.
By 1966, music had diversified so much that it didn't matter what sort of school you went to, but whether or not you were into the latest music. In Southampton, people went to the Top Rank to dance to chart records and meet girl/boyfriends, to the Gaumont to watch the Beatles, R oy Orbison, etc., but to the Guildhall to see strange new bands that played "psychedelic" music.
No one ever knew whether to dance or watch at the Guildhall ! I'll never forget when Jimi Hendrix played there in 1966. He launched into "Killing Floor", and pairs of girls automatically started dancing round their handbags! All the lads rushed to stage, quickly mesmerized by the phenomenal guitar playing of this nightmarishly-dressed "Santa" with enormous, wild hair.
The sixties was definitely a decade of two distinct halves, defined predominantly by popular music and musicians. By the end of the decade, guitarists regularly used special effects like distortion, wah-wah, and flange pedals, and everyone on stage and in the studio was experimenting with repeat echo and multi-track recording.
There was so much music that the listener could not afford to buy it all! The open reel tape recorder, linked up to the radio and the record player was the solution. Yes, it was piracy, but no one seemed to think of it that way back then. The most sophisticated domestic recorder, such as a Grundig or a Ferguson, had up to three speeds, and was capable of recording four tracks, so you could get around 8 hours of music on one tape at the slowest speed. Finding individual tracks took for ever!
And everyone had "stereo systems" by 1968 - the humble record player was not for the enthusiast. Seperate amp and deck, with a Wharfdale speaker on either side of the room. And, quadraphonic sound, requiring four speakers, appeared, but not many LPs were recorded in that format, so it never really took off.
So the short-haired, neatly-suited lad of 1961, with his black and white two-channel telly, Dansette record player, and Raleigh touring bicycle, had, by 1969, become a long-haired, flair-trousered hippy with three-channel colour telly, big stereo and record collection, planning to get an old VW or Mini, and maybe one of those new tape cassette players people were talking about.
The signpost for the end of the first half, and the start of a very different second half, appeared, appropriately, in April, 1965, when Bob Dylan's "Subterranean Homesick Blues" entered the top ten. Never before had a pop song had such an original title, or such complex, literary lyrics. It changed the way young people thought of pop music, the way they approached most things, particularly convention.