Retrowow - home page
Retrowow is the online guide to vintage and retro.
New features:
RIP Austin Reed
It is sad to see a classic name in British menswear go. RIP Austin Reed
Russell Hobbs Futura
The kettle from the future - Russell Hobbs Futura
Fly your car to the continent
From the late 1940s to the 1970s you could fly your car to Europe. We look at the rise and fall of car air ferry services
RIP the Daily Sketch 1909-1971
Dimple Haig Whisky
The 1960s was the golden age of Scotch Whisky. Dimple Haig was a luxury blend enjoyed by James Bond.
Samsonite Classic Attaché Case
The attaché case for the jet age was the Samsonite Classic.
Design Index
The Design Index was all about good design in the 50s, 60s and 70s.
We look at products in the Design Index from the 60s.
British binoculars
Top quality optics, bargain prices. British made binoculars from the 1950s and 1960s are the best kept vintage secret.
Raleigh Chopper
The Raleigh Chopper brought the style of Easy Rider to the back streets of Britain in the 1970s.
Ridgway Homemaker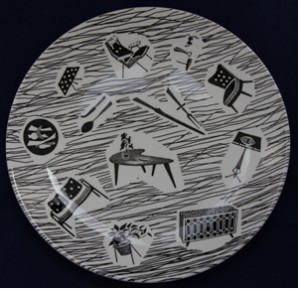 Woolworth's sold Ridgway Homemaker plates for just a few pennies. Paradoxically, the design illustrated some of the most exclusive pieces of modern furniture.
G-Plan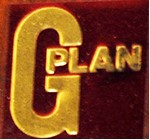 We have updated our G-Plan collectors' guide. Also see our new G-Plan Brandon feature.
Retro collectables?
£425 buys a bottle of Fairy liquid. We scour eBay in search of the hottest retro collectables.
Retrowow
Your guide to vintage and retro