Retro fashion
Retro fashion is back. Many new fashion designs are inspired by the 50s, 60s or 70s and many more are direct copies from the past. It has never been a better time to look retro and you don't have to visit a second hand shop to do it.
To get a genuine retro fashion look, have a look at our guides to the style of the past and then compare with new items you can buy in the shops today.
The original 60s London fashion centre, Carnaby Street, is thriving. There are Ben Sherman and Merc stores and many more outlets selling retro fashion.
There are also several online stores specialising in Mod and retro fashion.
See also Teddy boys, 60s Mod fashion and 60s suits.
Fashion details
Skinny ties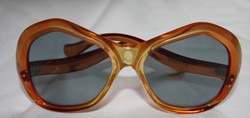 Skinny ties have been favoured by Teds, Mods, Punks, Mods again and they became mainstream in the 80s. Now the skinny tie is back and the height of fashion. Read more: Skinny ties
Vintage cravats
The cravat was a more casual form of neckwear first popular in the 20s and 30s, but also taken up by the Mods in the sixties. Read our article about vintage cravats.
Retro sunglasses
Put on the style with a cool pair of retro shades. Check out our guide Retro sunglasses
Mad Men era fashion
Discover the world of the glamorous early sixties with our guide to Mad Men era fashion.
Retro fashion dealers
Have a look at our selection of retro fashion dealers. Many of them have on line stores. See Retro clothing and fashion businesses
Retro fashion fairs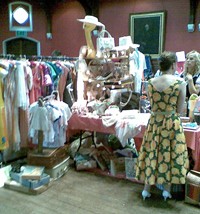 If you are looking to buy original vintage or retro fashions, why not visit a retro fashion fair? You will have a chance to browse stalls selling original clothes from the 50s, 60s and 70s. 80s fashion is also gaining in popularity: some of the vintage stalls now also feature jackets with shoulder pads and bold 80s patterns.
If you run a vintage fashion fair and would like to put your details here, please contact steven@retrowow.co.uk with dates and information. If you have a website, please link back to us.
Retrowow
Your guide to vintage and retro