Retro television
Retro television is about what people watched on TV in the 50s, 60s and 70s. It is also about how those decades are portrayed on TV today.
TV in the 50s, 60s and 70s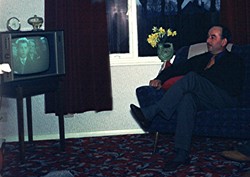 TV was a revolution in the 50s and 60s. It went from being a luxury for the few to entertainment for the many, and a regular source of conversation.
Colour TV was a status symbol in the early 70s. The 70s was also the age of some classic television drama and sitcoms. It is still viewed as the golden age of TV by many today.
Heartbeat and The Royal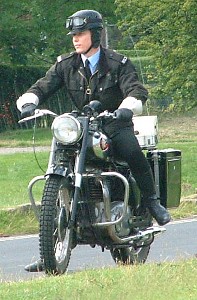 The Heartbeat TV series, produced by Yorkshire Television, is set in the mythical village of Aidensfield on the North Yorkshire Moors. It is a remarkable insight into everyday life in the 60s.
The Royal is a medical drama in the manner of Emergency Ward Ten. It is a spin off from Heartbeat and also set in Yorkshire
Life on Mars
BBC's "Life on Mars" was a fantastic romp through the world of the Sweeney with serious and compelling drama. We thought it was great!
Life on Mars starred John Simm as DI Sam Tyler and Philip Glenister as DCI Gene Hunt.
Ashes to Ashes
Ashes to Ashes took Gene Hunt and Co into the eighties. Gene traded in his Cortina for an Audi Quattro and time travelling DI Alex Drake (Keeley Hawes) replaced Sam Tyler.
Resources
Golden Age Television Recreations
Golden Age Television Recreations supplies the television, film and print media with genuine 'vintage' TV studio cameras, dollies, monitors and ob equipment for use as props. The website is a fascinating insight into the way TV used to be. See Golden Age TV
Retrowow

Established 2002
Vintage, retro & social history